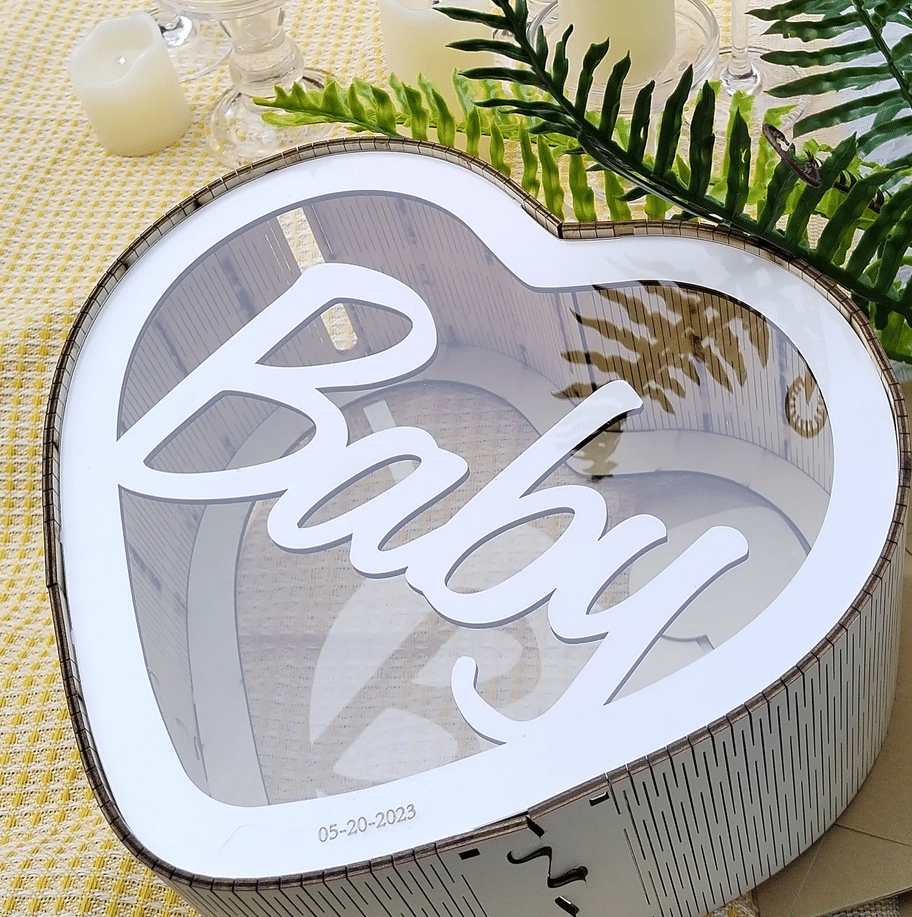 Description
Shipping Policy
How to customise
Are you planning a rustic-themed wedding and looking for the perfect way to collect your guests' well wishes and gifts? Look no further than our Rustic Wedding Card Box with Heart Shape and Custom Name and Date!
This beautiful card box is handcrafted from high-quality wood, with a charming heart-shaped cutout on the front to showcase your love for one another. The box is also customizable with your names and wedding date, making it a truly personalized addition to your special day.
Our Rustic Wedding Card Box is not only functional but also serves as a gorgeous decorative element. Its warm, natural wood tones complement any rustic or country-style wedding décor, adding a touch of charm and elegance to your reception.
This card box has been a popular choice among brides and grooms-to-be, with "rustic wedding card box" and "heart-shaped wedding card box" being some of the top search terms. We understand how important it is to have the perfect finishing touches on your big day, and this card box is sure to impress your guests and create beautiful memories.
Ordering is easy and convenient, and our skilled craftsmen ensure that each card box is made to the highest standard of quality. Whether you're looking to complement your rustic wedding theme or add a touch of romance to your reception, our Rustic Wedding Card Box with Heart Shape and Custom Name and Date is the perfect choice.
Don't miss out on this stunning and customizable wedding accessory. Order now and make your wedding day even more special!
The starting price is $59
Clink Here To Fill In The Form