Description
Shipping Policy
How to customise
Note: Style 4 Couples' surname need to be preceded by "The"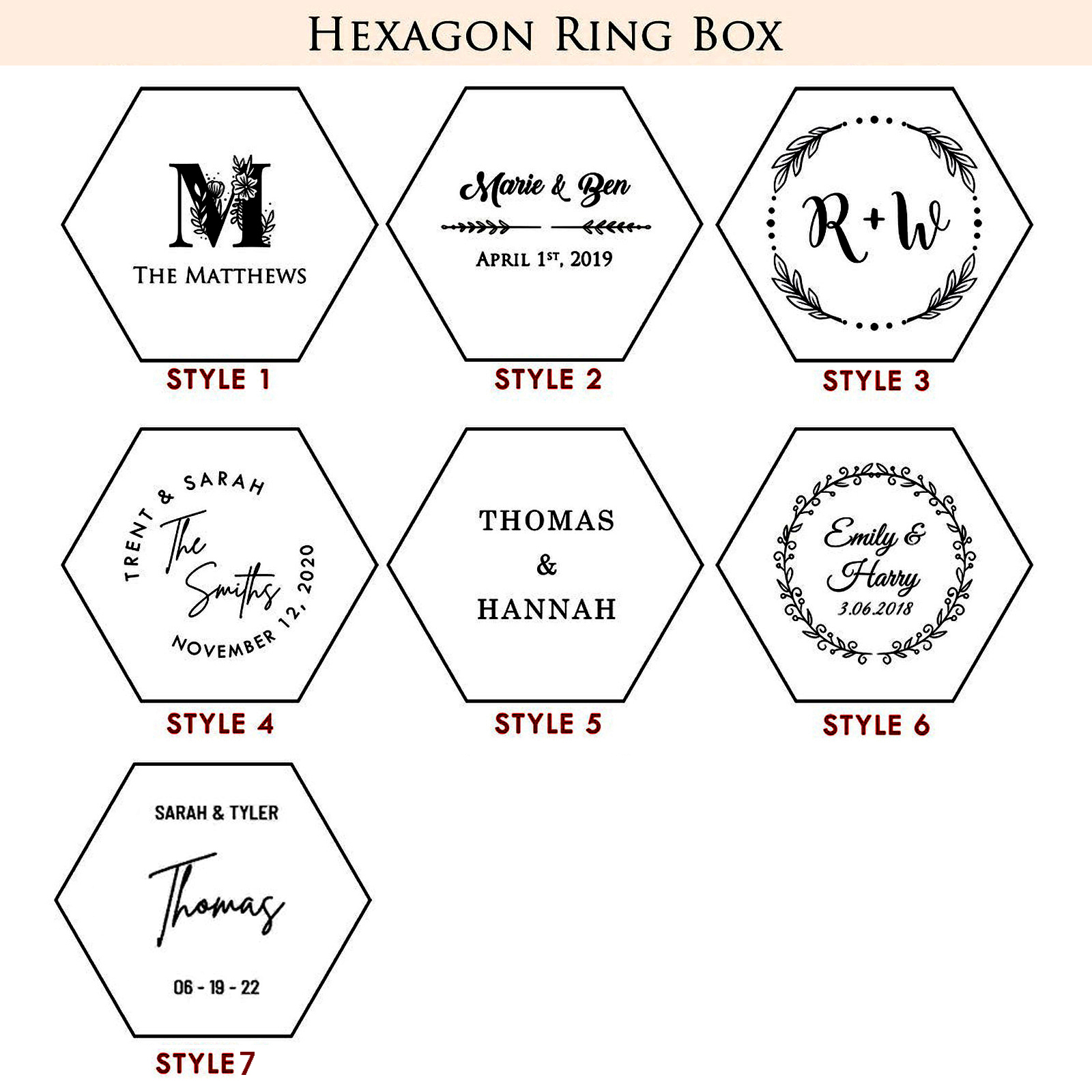 The Ring Box can easily become a beautiful Memory Box for warm memories and small details of the living day!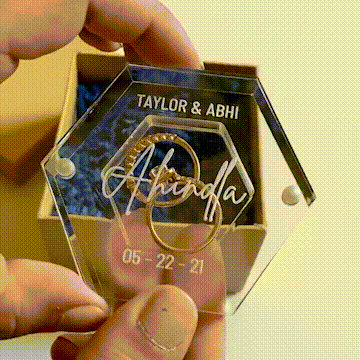 🎉Our personalized Ring Box will help you to complement and decorate Your Wedding. You can use this box as storage for small items or something else.👰‍♀🤵‍♂
💌We are happy to share the warm moments of your Wedding Day with you!💏🎊Not only can be used as a wedding gift, but also a great choice for wedding anniversary!🎁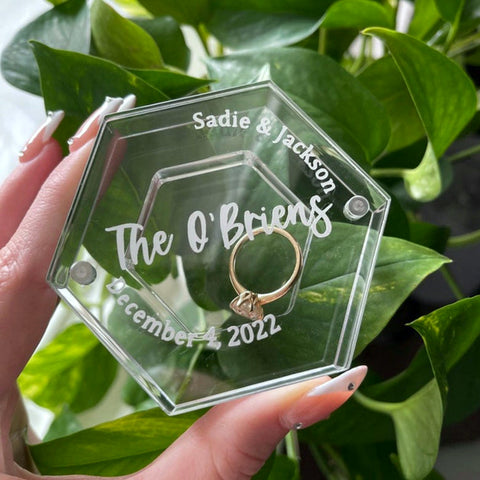 Unique Design:
Transparent hexagon with magnet for smooth opening and closing
Ring box size:
2.9 x 2.5 x 1.7 inches (7.5cm x 6.5cm x 4.5cm)
Handmade/Materials:
acrylic, magnet, laser engraving, handmade
Disclaimer:
Please double-check your submitted personalization! We are not responsible for errors that were provided to us incorrectly.
tags:
wedding
wedding gift
gift
Personalized decor
ring box
Valentines Gift
The starting price is $59
Clink Here To Fill In The Form