Description
Shipping Policy
How to customise
Do you love the outdoors and exploring all the beautiful National Forests that this country offers? Now you can bring your own piece of nature home with a beautiful custom sign.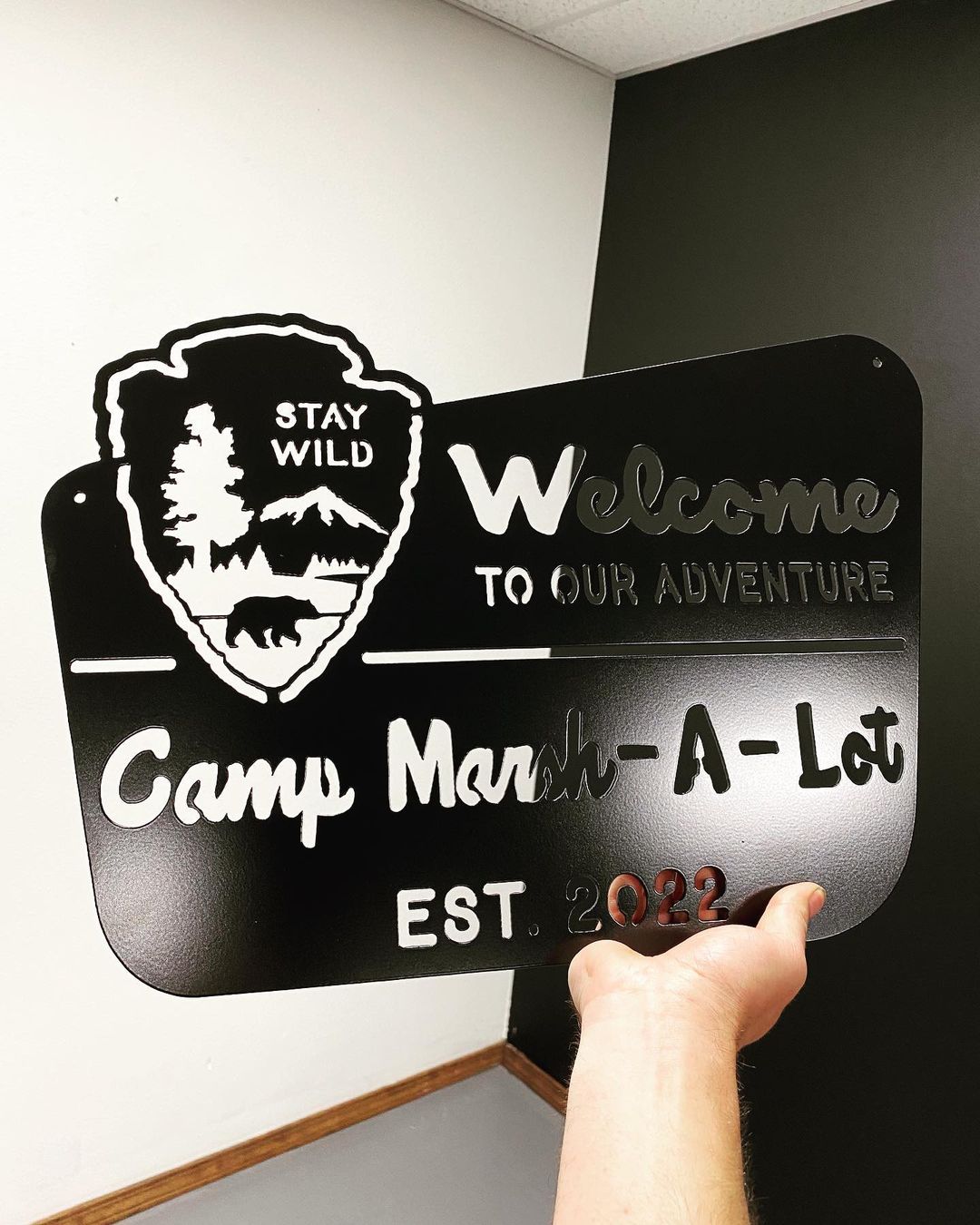 This is an amazing metal sign for the adventurous! Every hiker, tent-camper, RV, or Van-life adventurer who loves the outdoors is going to cherish this custom sign for years to come.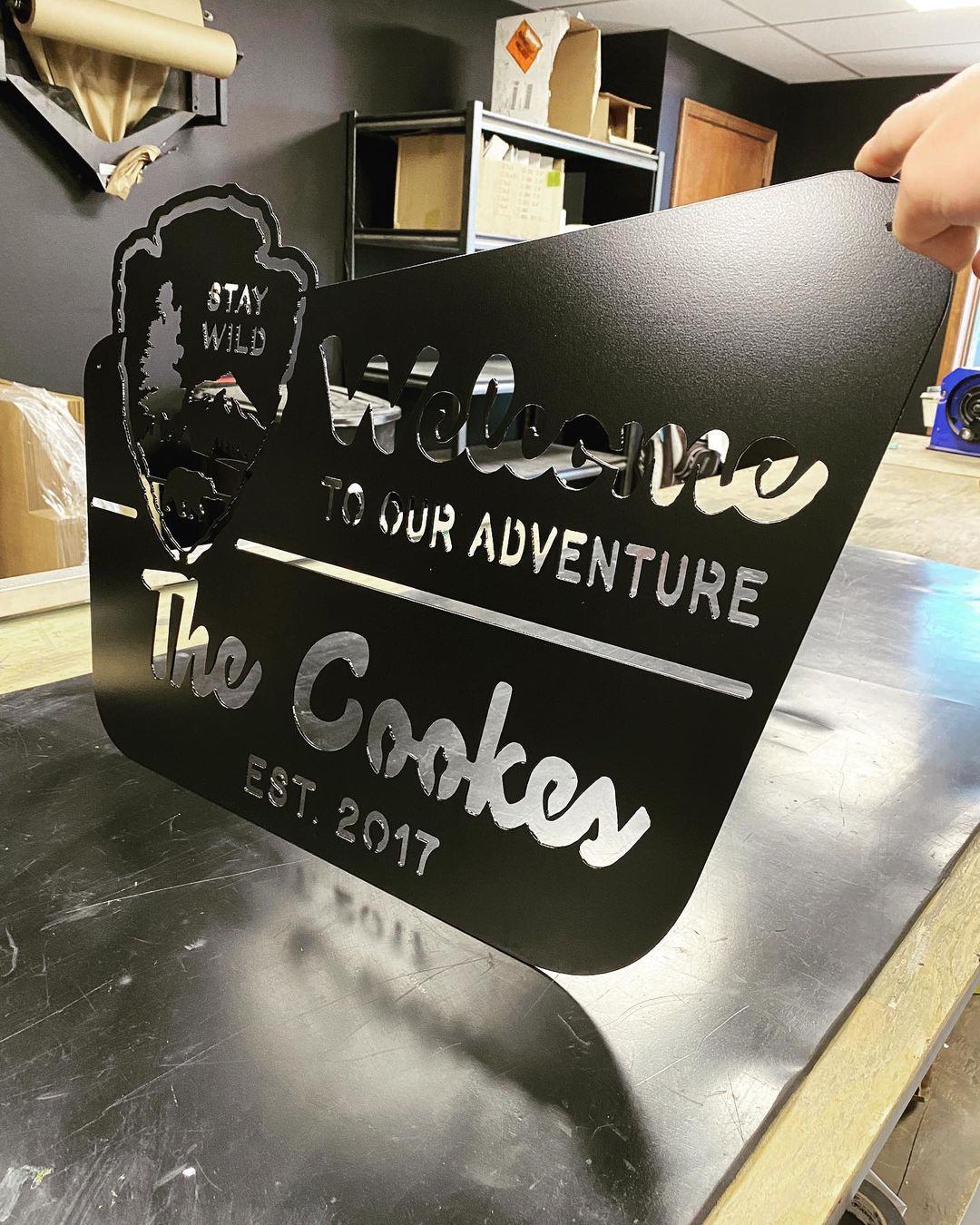 KEY FEATURES
Best Material: All products are cut from METAL and electrostatically powder-coated. This welcome metal sign will prevent rust and corrosion waterproof and fade-resistant and guarantees durability for indoor & outdoor use. Moreover, it could help these metal signs be with you for years.
Mounting Holes: All our metal wall decor is designed to be hung on either an interior or exterior wall. All products come with pre-drilled mounting holes for ease of installation.
Standard Dimensions: 12 x 9 inches, 18 x 13 inches, 24 x 18 inches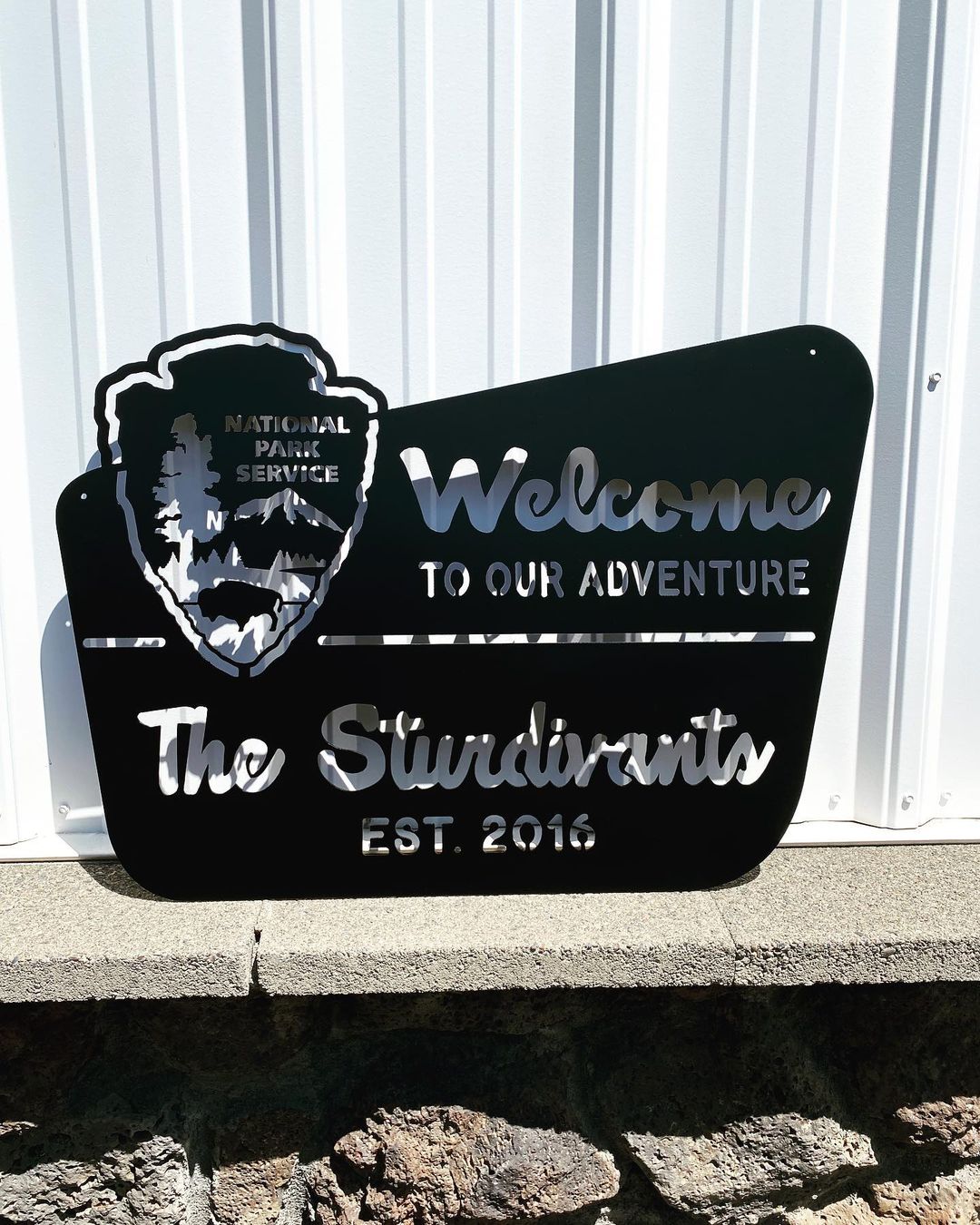 Inspired by the National Parks System signs that mark our family's adventures, we have created these custom welcome signs that are perfect to display with your photos on a wall or shelf, hang in your RV, welcome your guests at your wedding, at your baby shower, and gift to that adventurous friend or relative!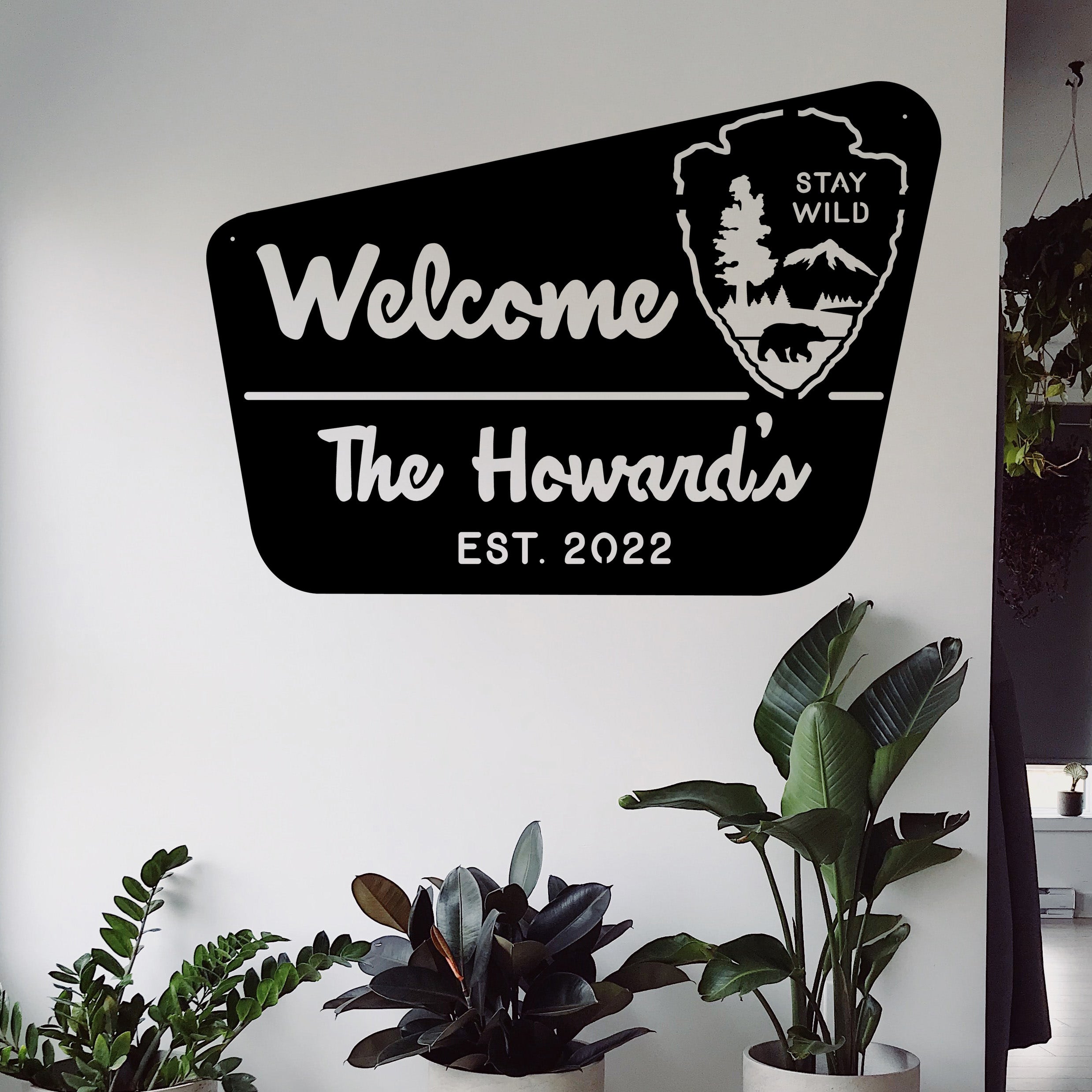 We believe that it is of the utmost importance to ensure that our customers are satisfied with their one-of-a-kind pieces. We hold our customers near and dear to our hearts and are more than willing to move heaven and earth to make sure your shopping experience is unforgettable!
The starting price is $59
Clink Here To Fill In The Form