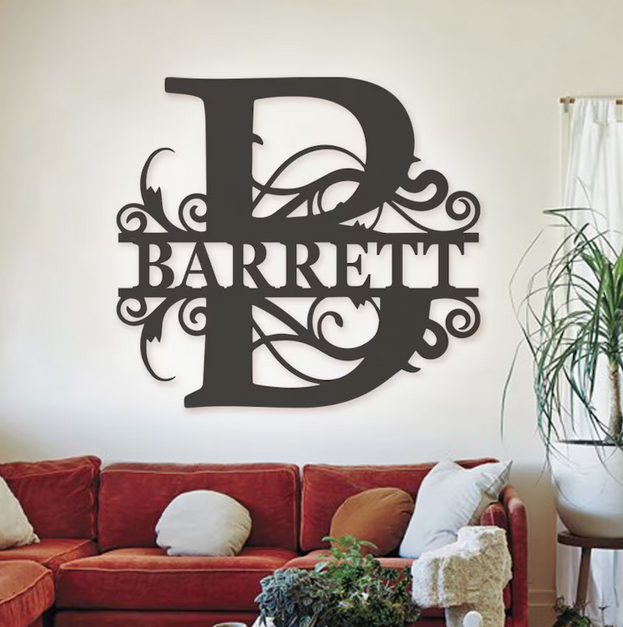 Description
Shipping Policy
How to customise
Make a statement and add a touch of elegance to your home decor with our exquisite Personalized Metal Letter B Signs. These unique and customizable signs are the perfect addition to any room, allowing you to showcase your personal style and create a space that truly reflects your individuality.
Crafted with meticulous attention to detail, our metal letter B signs are made from high-quality materials to ensure durability and longevity. The sleek and modern design of the letter B brings a contemporary flair to any space, making it a versatile choice for various home decor themes and styles.
What sets our metal letter B signs apart is the option for personalization. Imagine having your family name, initials, or a meaningful word beautifully displayed in your home. With our custom options, you can make your metal letter B sign truly one-of-a-kind and tailored to your taste.
Whether you're looking to enhance your living room, bedroom, entryway, or any other area, our personalized metal letter B signs offer endless possibilities for creativity and self-expression. Hang them on the wall, place them on a shelf, or incorporate them into a gallery wall arrangement for a stunning visual impact.
Not only do our metal letter B signs elevate your home decor, but they also make exceptional gifts for special occasions. Surprise a loved one with a personalized sign that celebrates their unique identity and adds a meaningful touch to their living space. From housewarmings to weddings, birthdays to anniversaries, our metal letter B signs are a thoughtful and unforgettable gift choice.
With easy installation and a range of size options available, finding the perfect spot for your personalized metal letter B sign is a breeze. Each sign is meticulously crafted and inspected to ensure the highest quality standards, guaranteeing a product that you can proudly display in your home for years to come.
Transform your living space into a haven of style and personal expression with our Personalized Metal Letter B Signs. Discover the endless possibilities and create a home that truly reflects who you are. Order your custom metal letter B sign today and let your decor speak volumes about your unique taste and personality.
The starting price is $59
Clink Here To Fill In The Form