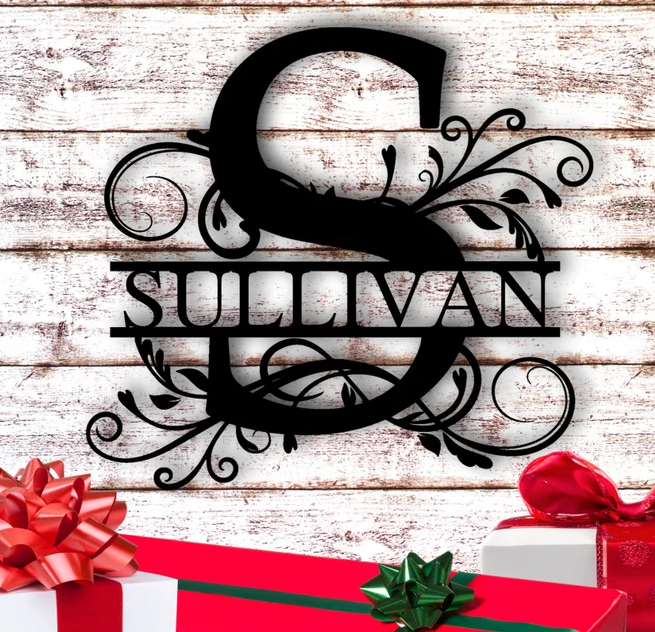 Description
Shipping Policy
How to customise
Introducing our exquisite Personalized Family Name Metal Letter Signs, designed to add a touch of elegance and personality to your home decor. Crafted with precision and care, these custom-made signs are the perfect way to showcase your family's unique identity and create a warm and inviting atmosphere in any room.
Made from premium quality metal, our letter S signs are built to last, ensuring years of enjoyment and admiration. Each sign is meticulously personalized with your family name, adding a personal touch that makes it truly one-of-a-kind. Hang it proudly on your living room wall, display it on a mantel, or place it as a centerpiece on a shelf - the possibilities are endless.
The sleek and sophisticated design of our metal letter S signs effortlessly blends with various interior styles, from modern to rustic. Its timeless appeal will never go out of style, making it a lasting investment in your home's aesthetic.
Whether you're looking to spruce up your own living space or searching for a thoughtful housewarming gift, our Personalized Family Name Metal Letter S Signs are the perfect choice. Capture the essence of your family's identity and create a memorable focal point that will impress your guests and leave a lasting impression.
Transform your home decor today with our exquisite personalized metal letter signs. Order now and let your family name shine with pride!
tags:
wall art
metal art
Home Decor
Wall Art
Metal Letter Signs
The starting price is $59
Clink Here To Fill In The Form