Description
Shipping Policy
How to customise
Do you want to surprise your child with a great gift? This time you can surprise your child with an extraordinary gift, such as a blanket with your child's name on it.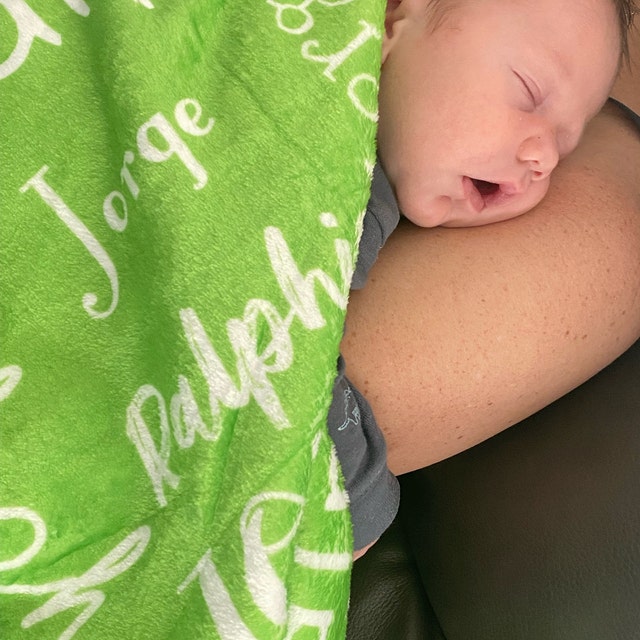 Custom Name Blanket, suitable for baby, toddler, children, teens, adults, great gift for baby shower, newborn baby receiving, birthday, hospital coming home party, or any other meaningful events.
The personalized blankets are adorned with a short personal name that lets people share their sentiments with their loved ones. Over time, the unique personalized blankets have become a preferable choice for gift-givers.
Each blanket ensures a flawless, handmade finish, and is an ultra-soft fleece fabric with machine washable properties. This blanket is expertly handcrafted, with a High-quality finish with the Professional packing and print for beautiful color vibrancy.
Made of fleece, does not absorb any water.
Easy to clean, machine washable and dries quickly.
Lightweight, durable and could be folded away compactly.
Super soft and excellent hand feeling.
The fleece blanket is ultra plush, silky-smooth fabric – the softest fleece ever! Microfiber plush fleece is thick piled, super soft, ultra plush.
A blanket can chase the chill on a spring morning or keep you extra warm on a frosty winter night. Wrap your little one in a cozy personalized baby blanket.
tags:
gift
Custom Blanket
The starting price is $59
Clink Here To Fill In The Form