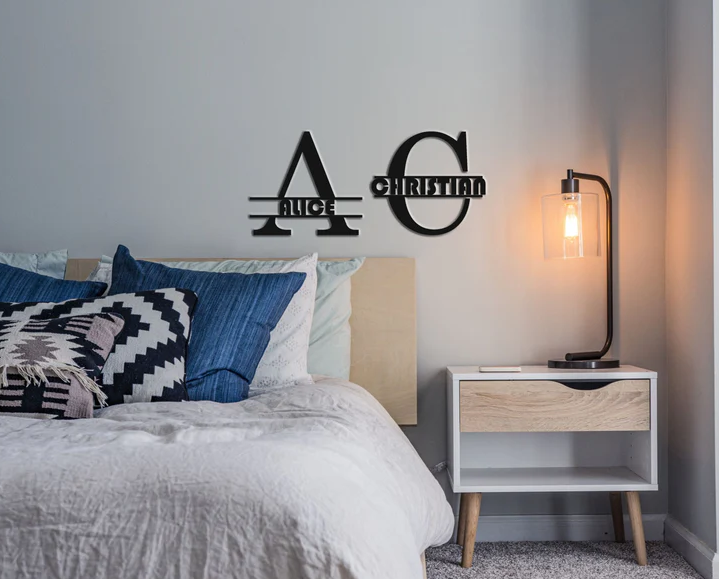 Description
Shipping Policy
When it comes to signage, you want something that catches the eye and makes a statement. That's where metal letter signage comes in. Not only is it modern and stylish, it's also durable and long-lasting. Here are a few reasons why metal letter signage should be your top choice.
First and foremost, metal letter signage is versatile. It can be customized to fit any business or personal branding needs. You can choose from a wide range of fonts, sizes, and finishes to create a unique and eye-catching sign that stands out from the crowd. Whether you're looking for a sleek and modern look or a more traditional and classic design, metal letter signage can be tailored to your specific needs.
Secondly, metal letter signage is built to last. Made from high-quality materials such as aluminum, stainless steel, and brass, these signs are weather-resistant and can withstand harsh outdoor conditions. They won't fade or rust over time, which means you won't have to worry about constant replacements or repairs.
Finally, metal letter signage is easy to install and maintain. The letters can be mounted directly onto a building or onto a backing board, depending on your preferences. Once installed, they require very little maintenance and can be easily cleaned with soap and water.
In conclusion, metal letter signage is the perfect choice for businesses and individuals looking for a modern and stylish sign that's built to last. It's versatile, durable, and easy to install and maintain, making it a great investment for anyone looking to make a statement with their branding. So why not upgrade your signage to a sleek and stylish metal letter sign today?
The starting price is $59
Clink Here To Fill In The Form