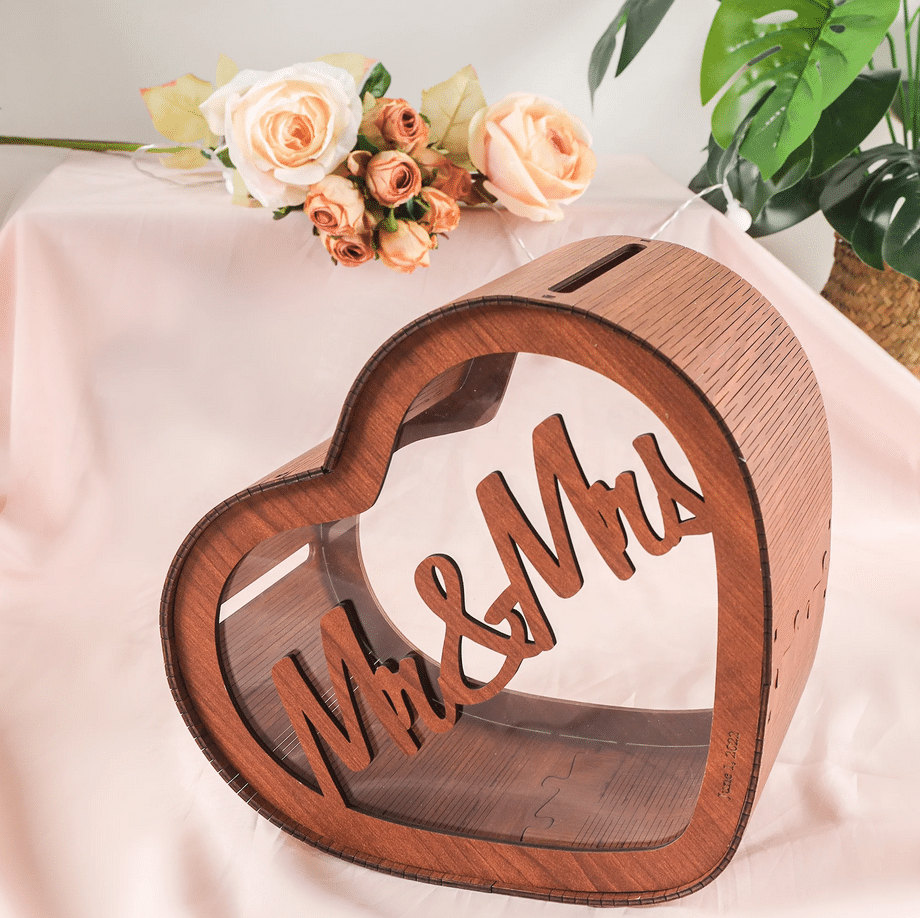 Description
Shipping Policy
How to customise
Are you looking for the perfect wedding accessory to add that extra touch of elegance to your big day? Look no further than our elegant heart-shaped card box, customized with your name and wedding date!
This stunning card box is not only functional but also serves as a beautiful keepsake for you to treasure for years to come. Its unique heart shape symbolizes the love that you and your partner share, making it the perfect addition to your wedding décor.
Our card box is made from high-quality materials, ensuring it is both durable and long-lasting. The customization of your names and wedding date adds a personal touch that will make your wedding even more special. Plus, it makes for a great photo opportunity!
With the wedding season in full swing, our heart-shaped card box is one of the hottest search terms on the market. Its unique shape and customization options make it stand out from the typical card boxes seen at weddings, making it a trendy and sought-after item.
Not only is our card box perfect for weddings, but it also makes for a great gift for any engaged couple. Imagine the look on their faces when they receive a beautiful heart-shaped card box with their names and wedding date engraved on it. It's a thoughtful and unique gift that they will cherish forever.
Don't wait to order your elegant heart-shaped card box. With our customizable options and high-quality materials, it's sure to be a hit at your wedding or make for a treasured gift for a loved one. Order now and add a touch of love and sophistication to your special day.
The starting price is $59
Clink Here To Fill In The Form