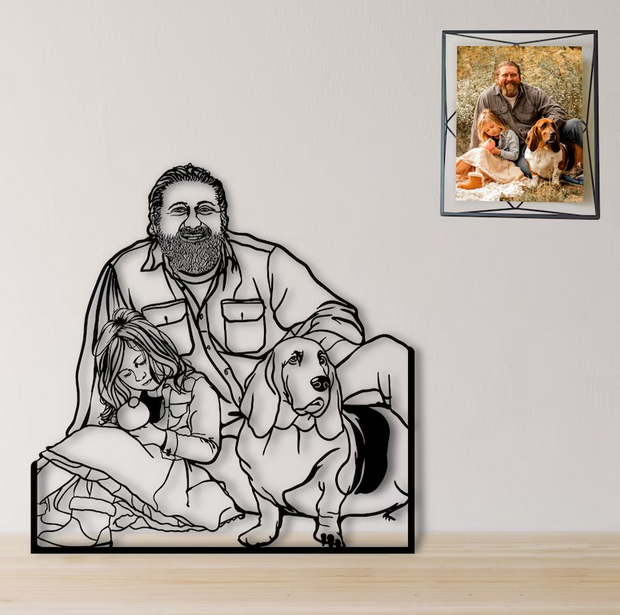 Description
Shipping Policy
How to customise
Welcome to visit our shop! I am so glad to share this happy occasion with you.
Our shop is specially prepared for the wedding of some artistic custom gifts, decorative supplies, Our goal is to make the wedding more exquisite! The following is a detailed description of the product.
1. All you have to do is provide me with a photo and you get an iron portrait.
2.Remember to choose the appropriate size. If you do not choose the size, we will deliver the goods to you in 8x12 inches size by default.
3.After receiving your photos, I will draw the images by hand and make them into laser-cut iron portrait works, which can be kept as souvenirs and decorations.
4.Since it is a customized product, the detail size of each picture is different, and the product you receive may have a slight gap with the size you choose.
5.You can choose the style with or without frame, the style with iron frame will charge an additional cost of 5 dollars per order.
6.This listing is a refined version of a wrought iron custom portrait. There will be more details in the product to more perfectly restore the photos you want to customize. So this product will be a little more expensive! Spend money on details! Spend money on designs! Hope this product gets your favor!
Guaranteed to be one of a kind in the world, a special gift made for you.
If you have any questions, please feel free to contact me, and I will contact you as soon as possible.
Thank you so much for coming!
The starting price is $59
Clink Here To Fill In The Form