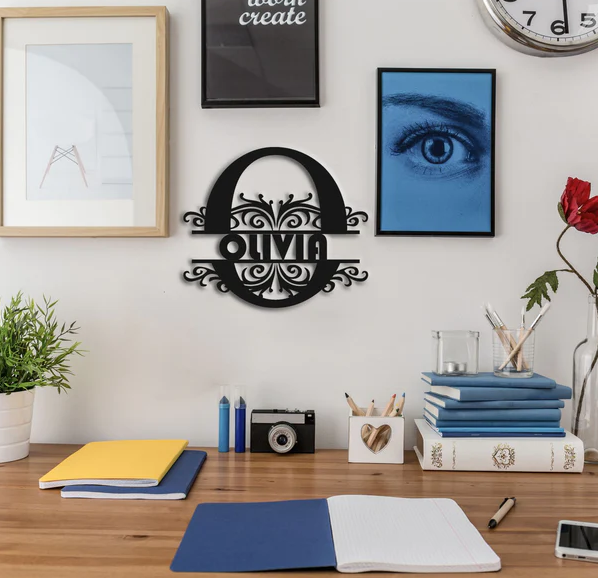 Description
Shipping Policy
Looking for a unique and personalized way to add a touch of style to your wedding, gift-giving, or home decor? Look no further than custom metal name signs! These stunning signs are a versatile and timeless way to showcase your name or message in a beautiful and lasting way.
Weddings are a perfect occasion to showcase your personalized metal name sign. You can display your name or initials in a beautiful script font, surrounded by flowers or other embellishments. These signs can be used as a centerpiece on your head table, as a backdrop for your ceremony, or as a unique way to decorate your photo booth.
Custom metal name signs also make great gifts for family and friends. You can choose to have the recipient's name or favorite quote crafted into the metal sign, making it a thoughtful and personalized gift that they will cherish for years to come. These signs can also be used to decorate a nursery or child's room, adding a special touch to their living space.
In addition to weddings and gift-giving, custom metal name signs are a perfect way to add a touch of elegance to your home decor. Whether you choose to display your family name above your fireplace or use a metal sign to showcase your favorite inspirational quote, these signs are a versatile and stylish way to add personality to any room.
At our custom metal name sign shop, we offer a wide variety of fonts, sizes, and designs to fit your unique style and needs. Our team of skilled artisans takes great pride in crafting each sign by hand, ensuring that every detail is perfect.
In conclusion, if you want to add a personalized and stylish touch to your wedding, gift-giving, or home decor, consider ordering a custom metal name sign today. With our wide range of options and unparalleled attention to detail, we are confident that you will be thrilled with the results.
The starting price is $59
Clink Here To Fill In The Form