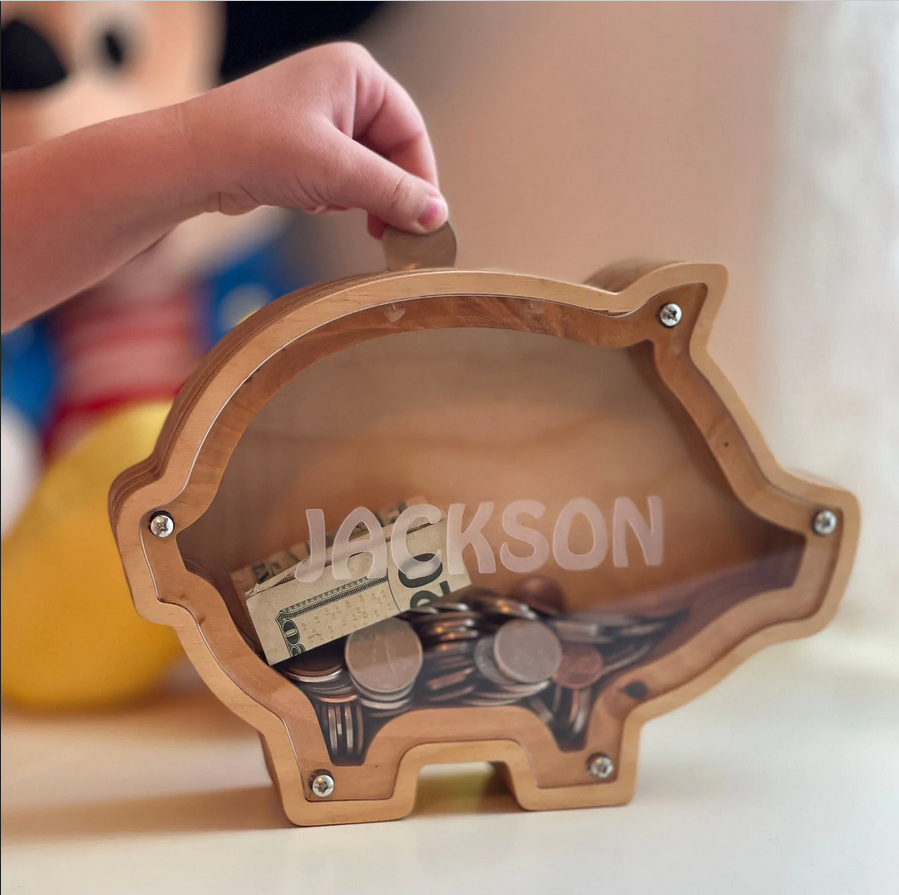 Description
Shipping Policy
How to customise
🐷 HANDCRAFTED PIGGY BANK - Made from real forest wood, this cute piggy bank is a truly rustic piece that will help kids collect, store and protect their money. It is handcrafted from real forest wood and is both fun and functional.
🎁 PERFECT PIGGY BANK FOR KIDS AND ADULTS - It is important to teach children the value of money when they are young. That's why our unique piggy bank is one of the smartest unique gifts for girls and boys who want to save money with a little original flair. Perfect fit as decor for children's room or gift for christening.
Note: We offer laser engraving of up to 10 characters of the name on the back of our piggies. Because each piece of wood is different, the piggy bank made is also different, and each piggy bank is unique.
Size: 12cm X 15.5cm
Materials: wood
The starting price is $59
Clink Here To Fill In The Form