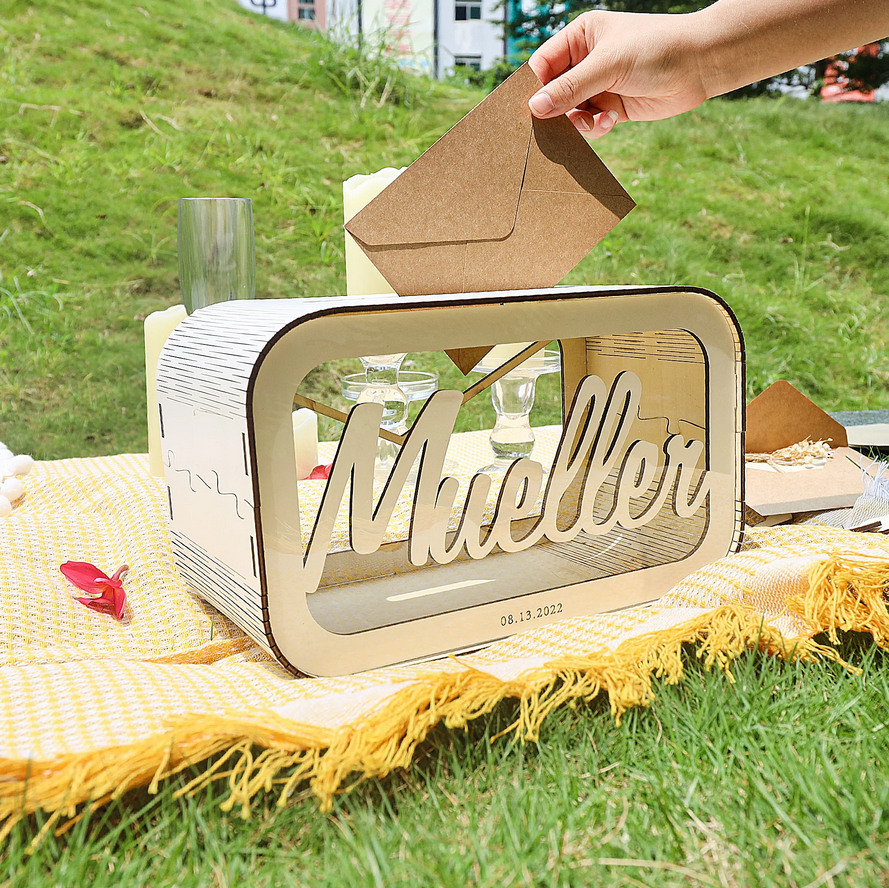 Wedding Card Holder Ideas
Your wedding day is a celebration of love, commitment, and the beginning of a new chapter in your life. As you plan your special day, every detail matters, from the venue and décor to the invitations and favors. One often-overlooked aspect of wedding planning is finding a unique and stylish way to display cards and well-wishes from your guests. That's where our innovative wedding card holder ideas come in, offering you a range of beautiful and functional options to suit your wedding theme and personal style.
Vintage Birdcage Card Holder
For a touch of vintage charm, consider using a beautifully restored birdcage as your wedding card holder. Decorate it with flowers, ribbons, or fairy lights to match your wedding theme, and place a small sign inviting guests to drop their cards inside. This elegant card holder can also be repurposed as a home décor item after your big day.
Rustic Wooden Ladder Card Holder
Embrace the rustic trend with a wooden ladder card holder. Simply lean the ladder against a wall and attach small clips or clothespins to hold your guests' cards. This versatile card holder can be easily customized with flowers, greenery, or other decorative elements to match your wedding theme.
Elegant Crystal Tree Card Holder
For a touch of glamour, opt for a crystal tree card holder. These stunning trees feature branches adorned with sparkling crystals, providing a beautiful and eye-catching way to display your guests' cards. Choose from a variety of sizes and styles to find the perfect crystal tree for your wedding.
Personalized Photo Frame Card Holder
Celebrate your love story with a personalized photo frame card holder. Choose a large frame with multiple openings, and insert photos of you and your partner throughout your relationship. Attach small clips or clothespins to the frame, allowing guests to add their cards and well-wishes to your collection of memories.
DIY Card Holder Ideas
For the crafty couple, creating a DIY wedding card holder is a fantastic way to add a personal touch to your special day. From repurposing vintage items like old window frames or shutters to constructing a custom card holder from scratch, the possibilities are endless. Let your imagination run wild and create a card holder that truly reflects your personality and style.
No matter which wedding card holder idea you choose, you'll be providing a stylish and secure place for your guests to leave their cards and well-wishes. Explore our range of unique and customizable options today and find the perfect card holder to complement your wedding theme and personal style.