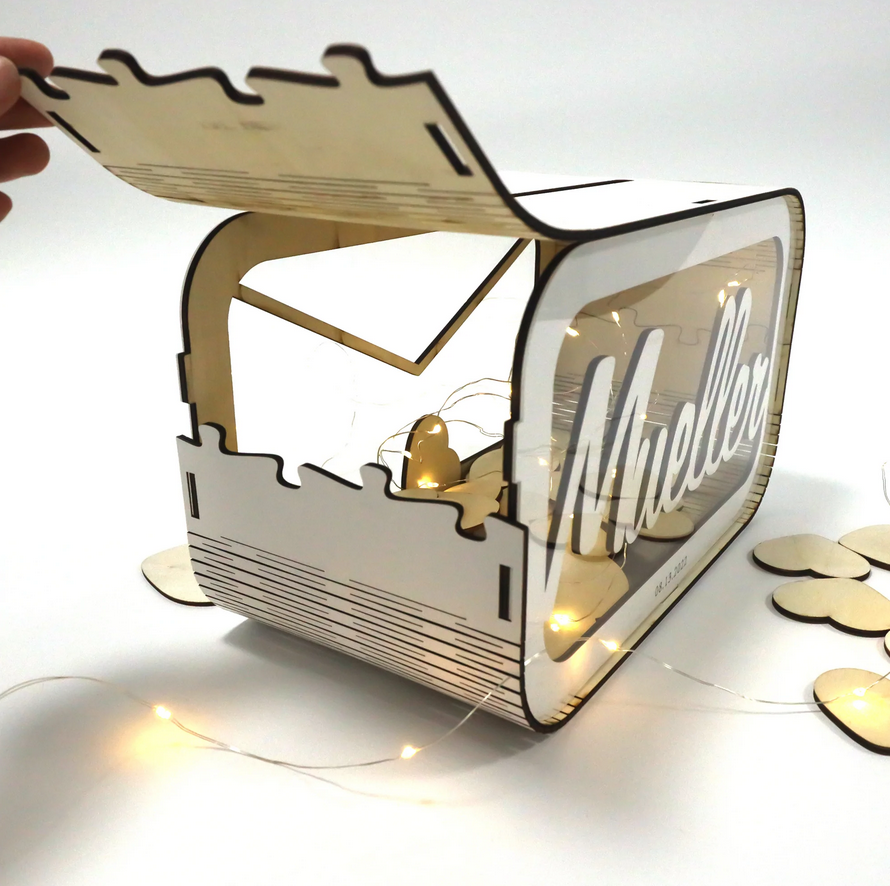 Your wedding day is one of the most special days of your life, and you want every aspect of it to be perfect. From the dress to the décor, every detail matters. That's why we're excited to introduce our unique card box wedding collection.
Our card box wedding collection features custom-designed boxes that are both elegant and functional. These boxes are the perfect place for guests to leave their well wishes, cards, and gifts. They come in a variety of designs, sizes, and colors to fit any theme or style.
One of our most popular designs is our rustic wooden card box. It's made from high-quality wood and features a beautiful laser-engraved design. This card box is perfect for outdoor weddings or anyone looking for a natural, organic feel.
If you're planning a more modern wedding, our acrylic card box is the perfect choice. Made from high-quality clear acrylic, this box has a sleek, sophisticated look that will complement any décor. You can even customize it with your names or wedding date to make it truly unique.
Our large white card box is another favorite among brides. This classic design features a simple yet elegant white exterior that can be decorated to match any color scheme or theme. It's also large enough to hold all your cards and gifts without taking up too much space.
At our company, we believe that every wedding should be as unique as the couple getting married. That's why we offer customizable options for all our card box designs. Whether you want to add your names, wedding date, or a special message, we can help create a card box that's truly one-of-a-kind.
Don't settle for a boring card box on your special day. Let our unique card box wedding collection add a touch of elegance and personality to your celebration. Contact us today to learn more about our customization options and start designing your dream card box!