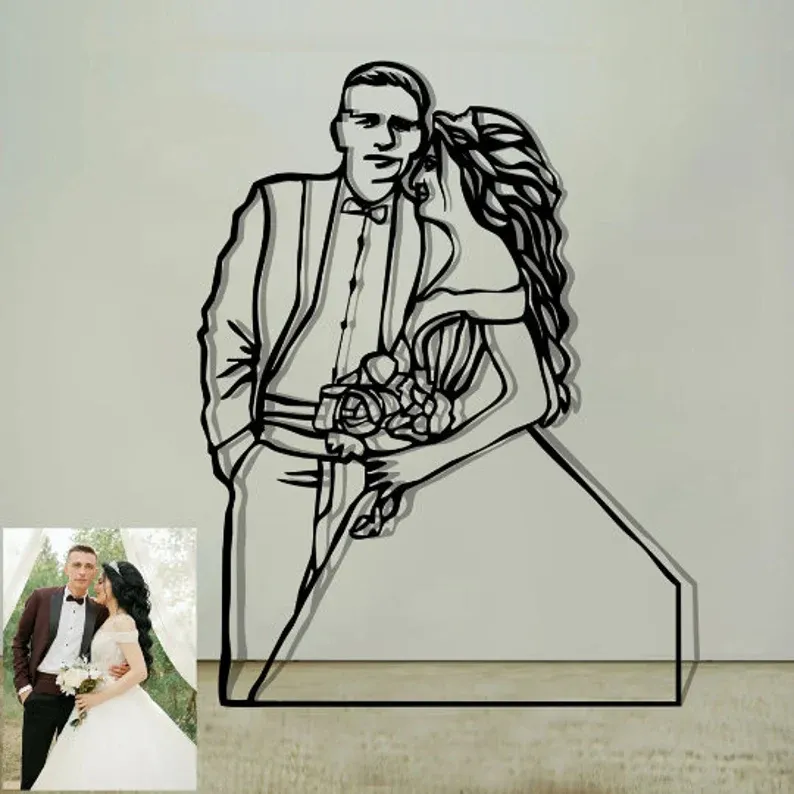 Bespoke Wedding Portraits Tailored to You
Your wedding day is one of the most important and memorable occasions in your life, and what better way to remember it than with a bespoke wedding portrait tailored to you? At our studio, we specialize in creating one-of-a-kind portraits that capture all the beauty and emotion of your special day.
Our team of talented artists work closely with each couple to create a unique and personalized portrait that reflects their individual style and personality. We offer a range of styles and techniques, from traditional oil paintings to contemporary digital art, so you can choose the perfect medium to showcase your love story.
Whether you want a classic portrait of the happy couple, or a more creative interpretation featuring your favorite details of the day, we'll work with you every step of the way to ensure your vision becomes a stunning reality.
In addition to our bespoke service, we also offer a range of customizable packages that include pre-wedding consultations, on-site photography sessions, and a variety of finishing options such as framing and printing on high-quality materials.
We understand that every wedding is unique, which is why we pride ourselves on offering a flexible and personalized service that caters to your specific requirements. Whether you're planning an intimate elopement or a grand celebration with hundreds of guests, we have the skills and experience to create a beautiful and timeless work of art that will be cherished for generations to come.
So why settle for generic wedding photographs when you can have a bespoke wedding portrait tailored to you? Contact us today to discuss your ideas and let us help you create a truly unforgettable memento of your special day.