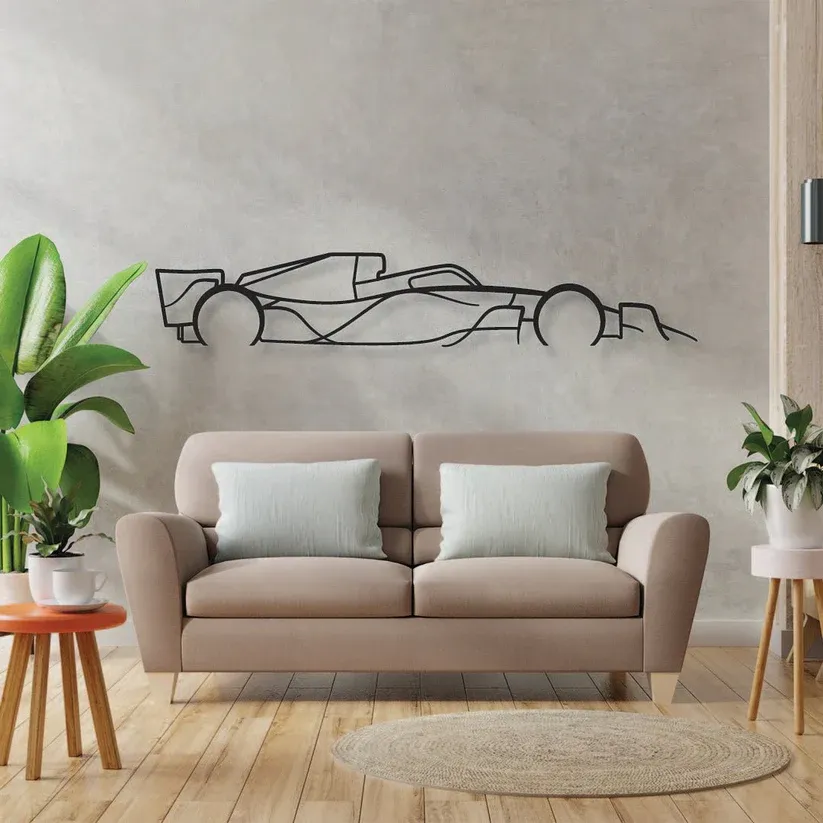 Capture Timeless Elegance with Vintage Metal Car Silhouette Wall Hang
Introducing our Vintage Metal Car Silhouette Wall Hanging, a stunning piece of art that effortlessly transports you to the golden age of automobiles. This exquisite wall decor pays homage to the timeless elegance and vintage charm of classic cars, making it the perfect addition to any space seeking a touch of nostalgia and sophistication.
Timeless Design: Crafted with meticulous attention to detail, this Vintage Metal Car Silhouette Wall Hanging showcases iconic car silhouettes from yesteryears. Each piece is carefully handcrafted to capture the essence of vintage automobiles, with their distinct curves, lines, and intricate details.
Authentic Vintage Feel: The antique finish of this wall hanging adds an authentic touch of vintage appeal. The carefully distressed patina and weathered look evoke a sense of history and nostalgia, creating a conversation piece that tells stories of a bygone era.
Versatile Decor: This wall hanging seamlessly blends with various interior styles, from industrial lofts to rustic farmhouse settings. Whether displayed in the living room, bedroom, office, or garage, it instantly adds character and personality to any space.
Premium Quality: Made from high-quality metal, this Vintage Metal Car Silhouette Wall Hanging is built to last. The durable construction ensures that it will withstand the test of time, allowing you to enjoy its beauty for years to come.
Easy Installation: Hanging this piece is a breeze with the integrated mounting holes. Simply secure it to any wall using nails or screws, and watch as it transforms your space into a vintage-inspired haven.
Perfect Gift: Looking for a unique and thoughtful gift for car enthusiasts or vintage lovers? Look no further. This Vintage Metal Car Silhouette Wall Hanging makes an ideal present for birthdays, anniversaries, housewarmings, or any special occasion. It's a gift that combines style, nostalgia, and a love for classic cars.
Add a touch of vintage allure and capture the essence of automotive history with our Vintage Metal Car Silhouette Wall Hanging. Embrace the elegance of the past and elevate your decor to new heights of sophistication.