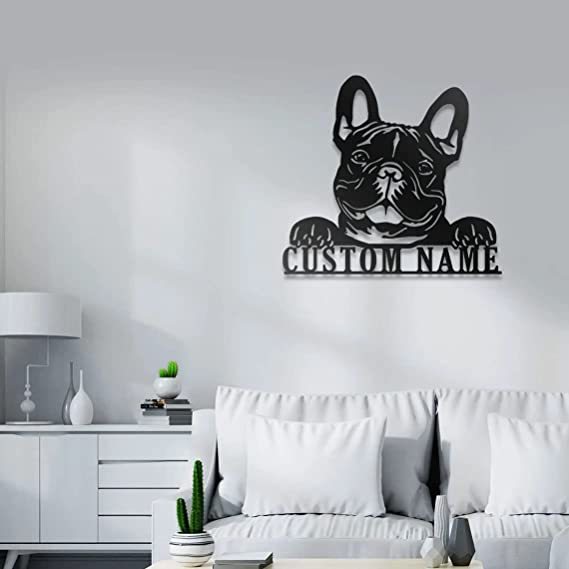 Dog Lover Gift: Personalized Family Name Sign with Dog Silhouette
If you're a dog lover looking for the perfect way to showcase your furry friend's place in the family, look no further than our personalized family name sign with a dog silhouette!
Crafted from high-quality steel and cut with precision using laser technology, this unique metal wall art piece is both durable and beautiful. Our team of skilled artisans will work with you to create a one-of-a-kind design featuring your family name and a silhouette of your beloved pup.
Not only is this personalized metal sign a great addition to your own home decor, but it also makes an excellent gift for any dog-loving family or couple. Surprise a newlywed couple with a customized sign featuring their shared surname and a depiction of their four-legged companion, or give as a housewarming gift to friends who have recently welcomed a new furry family member.
Our personalized family name signs are available in a variety of sizes to suit any space, from small apartments to grand homes. Plus, our mounting nails make installation a breeze - no need to worry about damaging your walls or struggling with complicated hardware.
At [brand name], we believe that your home should reflect your unique personality and style. That's why we offer a wide range of personalized metal wall art pieces, including our popular family name signs with dog silhouettes. Whether you're a proud pet parent or simply appreciate the beauty of these loyal creatures, our custom signs are sure to bring a smile to your face every time you see them.
Order your personalized family name sign with a dog silhouette today and add a touch of canine charm to your home decor!